Secure payment options on Wespornow:
1.PayPal

PayPal is a secure, fast and convenient online payment system that we use for our shop. Over 16 million active customers use PayPal in Germany alone. Pay easily and securely with just your email address and password.
With PayPal, you can pay easily, quickly and securely at Wespornow During your order process, select "PayPal" as the payment method. Then log in to your personal PayPal account with your email address and PayPal password and confirm the payment amount. Paying with PayPal is always free of charge.
New to PayPal? If you are not a PayPal customer, you have two options to pay with PayPal. Either you make the purchase as a guest or you create an account at PayPal. Please inform yourself at PayPal.
Already a PayPal customer? If you are already a PayPal customer, you can log in with your data and complete the purchase.
2.
Credit Card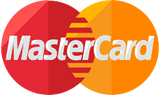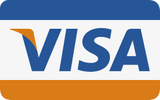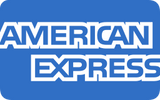 You can pay your purchases in our online shop with a VISA or Mastercard credit card. As soon as your order has been shipped, the corresponding amount will be charged to your credit card.
Security for credit card payments
Security within the payment process by credit card is important to us. Your transmitted data is encrypted using SSL technology. In addition, a 3D Secure authentication is applied at the end of the purchase, which improves the protection of the transaction against fraud.
Card payment with 3D Secure
The European guidelines regarding online credit card payments have changed to provide more security for online credit card payments. As from 2021, 3D Secure authentication will be mandatory. This authentication can be requested, for instance, by a TAN, a fingerprint or a password. This is to ensure that the actual cardholder makes the purchase and that the card is not misused. Depending on the credit card provider, this two-factor encryption is called differently. VISA calls 3D Secure "Verified by VISA" and Mastercard uses the term "Mastercard Identity Check".
Not yet registered? Due to the new regulations, we suggest that you verify your identity with 3D Secure. The process may vary between different providers and credit cards. In most cases you can activate 3D Secure online. Please contact your bank for more information. Note that this authentication has been mandatory since 2021, which is why we recommend registering before your next online purchase.
Already registered? If you are already registered for 3D Secure, you do not need to register again.
3.Apple Pay

You can purchase products in our online shop with apple pay. Apple pay is an online payment method where you can pay your shoppings quickly safely, and private
Personal data. Protected. When you make a purchase, Apple Pay uses a device-specific number and unique transaction code. So your card number is never stored on your device or on Apple servers. And when you pay, your card numbers are never shared by Apple with merchants.
Your purchases stay private. When you pay with a debit or credit card, Apple Pay doesn't keep transaction information that can be tied back to you. And when you use Apple Cash, information is stored only for troubleshooting, fraud prevention, and regulatory purposes.