UPF 50+ Sports Cooling Arm Sleeves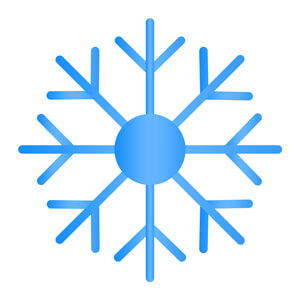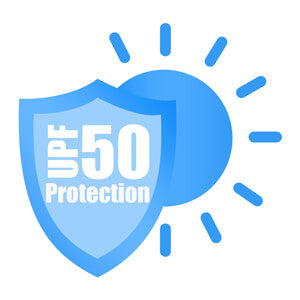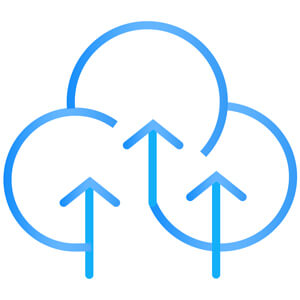 - Keep Your Arms Feeling Cool
- UPF 50+ Protection
- Breathable and lightweight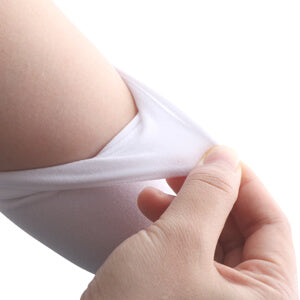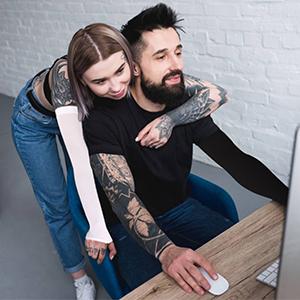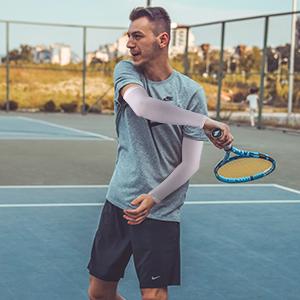 - Comfortable & Stretchy thin
- Tattoo Cover Up

- Great for Outdoor & Indoor Sport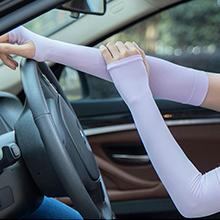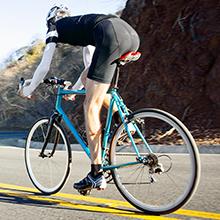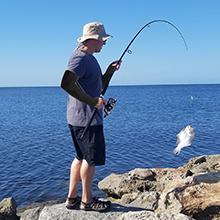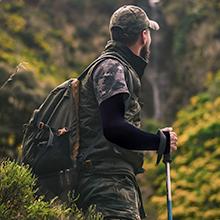 - Outdoor & Indoor
- Cycling & Golfing
- Fishing & Golfing
- Hiking & Climbing
More Details for UPF 50+ Sports Cooling Arm Sleeves
OUTDOOR & INDOOR SPORTS- These cooling arm sleeves are great for sun protection ,breathable and feel cool when the wind hits you Whether you're running, golfing, cycling, playing basketball,fishing, hiking, driving or gardening they'll keep your arm cool and comfortable.

COOLING & UPF 50 PROTECTION- Say Goodbye to sunburn & sunscreen! sun sleeves use innovative technology that blocks over 98% of harmful UVA and UVB rays so it offers UPF 50+ protection. Mangas para brazos para el sol are wonderful keeping your arms protected from the sun day after day.

TATTOO COVER UP- Need to avoid exposing new tattoos to strong sunlight? needed to cover up your arms for work and school? these Tattoo sleeves great to cover up your arm tattoo and scars ,black arm sleeves are much better.

ONE SIZE FITS ALL- Our Compression sleeve are anti-slip,nylon/spandex blend,lightweight and stretchy that ensures don't fall down when on the job perfect for both men and women,no need to worry about the size.if your bicep size is 8inch - 13inch you'll be comfortable and easy to put on when wearing our UV sleeves.

SEAMLESS COMFORT-The hand cover ensures full coverage while the thumb holes will keep your arm sleeves in place,these sun sleeves are thin and seamless,No itchier and leave imprints on your arms,Long usage and lightweight material,convenient to carry with you.Easy to machine wash and hang dry.