Christmas is right around the corner and everyone is all set to bask in the holiday mood.
Wespornow has prepared a new Christmas offer for everyone to have a happy Christmas holiday with our users.
This Wespornow Merry Christmas promotion🎅🎄🦌 serves as the last major holiday activity for the winter season of 2021. We'll cover your logistics costs and offer an incredible Christmas promotional discount. There are 4 zones in this promotion, $9.99 zone, $19.99 zone, men's zone and women's zone, so pick the right clothes for you! Of course, in addition to these four special offer zones, there are many other hot products that participate in the discount activities. That said, why are you sitting around? Because this Christmas brings you a lot of discounts.
Four Special Offer Zone: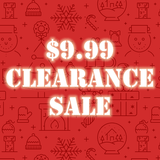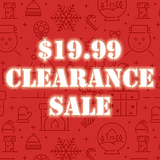 Christmas Special Products:
Thank you to everyone who chose Wespornow, and Merry Christmas to you all!
May your Christmas be filled with special moments, warmth, peace and happiness, the joy of covered ones near, and wishing you all the joys of Christmas and a year of happiness.
Let's take a look at the Wespornow's Merry Christmas Sale Activity(⏰12.15-12.25)!